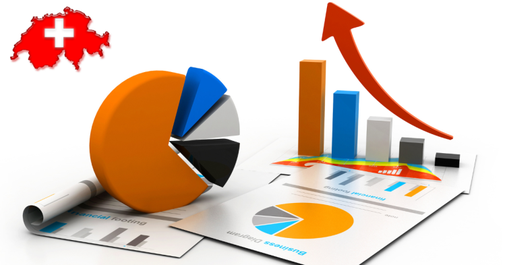 Bankruptcies have increased sharply
Across Switzerland, bankruptcies increased by 23.2 percent in 2022 compared to the previous year.
Most bankruptcies by industry:
Construction: 1.227
Wholesale: 795
Gastronomy: 756
Top Increase in %:
Building construction (+48.6%)
Building management (+44.9%)
Real estate sector (+42.8%)
Lowest increase in %:
Still many start-ups, but declining net growth
In 2022, 50,015 companies were founded in Switzerland. This corresponds to a decrease of only 1 percent compared to the record year 2021, which recorded 50,544 new companies. In the same period, 33,361 companies were deleted from the commercial register. That is 18.2 percent more than in the previous year. The net growth of companies fell by 25.4%.
Top cantons:
Zurich (9,090)
Vaud (4,853)
Geneva (4,105)
Bern (4,068)
Only the cantons of Zurich (+2.5%) and Vaud (+0.6%) show growth compared to the previous year. In Geneva (-0.4%) and Bern (-7.6%) the number of company foundations declined. The cantons of Schwyz (-6.2%) and Zug (-4.9%) also recorded a sharper decline than the Swiss average.
Looking at the individual sectors, the retail trade (4,220) shows the most frequent start-ups, followed by management consulting (3,765) and the construction industry (3,631). Compared to the previous year, however, the number of new businesses in the retail trade has fallen by -2.2%. The wholesale trade recorded the largest percentage decline in company foundations at -24.8%.
Source: CRIF