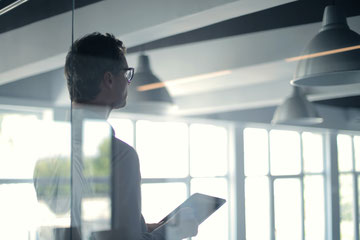 IDENTIFYING SHELL COMPANIES IN EUROPE
Shell company is an international phenomenon. Around the world and, in particular, in Europe, the issue of misuse of preferential taxation using front companies and persons is relevant. The European Commission proposes to introduce minimum requirements and criteria for the verification of signs.
Identification of shell companies in the European Union
Minimum requirements:
the company must have owned or rented premises in the EU country;
the company must have an active bank account in the EU;
the CEO must be a tax resident of the EU or the majority of employees must be tax residents.
Negative signs:
more than 75% of revenues come from passive income sources such as interest, dividends, leasing and real estate;
more than 60% of assets are located outside the Member State or at least 60% of income is earned or paid out via cross-border transactions;
administration and decision-making is outsourced.
Consequences of non-compliance with the requirements:
denial of tax benefits, including under double tax treaties;
shell company shareholders' income is subject to tax rules similar to Controlled Foreign Corporation, CFC
a request for a tax residency certificate for a tax deduction in other jurisdictions will be denied.
Exceptions:
public companies;
companies the activities of which are governed by separate directives;
holding companies;
companies having passive income and at least 5 internal employees managing the activities;
companies operating exclusively within the country.
The proposals of the European Commission to Directive 2011/16/EU on the identification of shell companies will come into effect from January 1, 2024.
***
About Credinform:  Information agency Credinform is a local Russian provider of the highest quality service for credit risk management and company intelligence when doing business in and with Russia. Freshly investigated credit reports on Russian companies and sole entrepreneurs are available online. Online solution – the Information and Analytical System Globas https://globas.credinform.ru/en-GB/Home/Auth  includes up-to-date, credible and reach data on Russian companies based on over 20 local public sources.
Source:  Credinform