The report prepared by the Expert Group on the European financial data space has recently been published.
The Expert Group was set up by the Commission had the mandate to provide advice and expertise to DG Financial Stability, Financial Services and Capital Markets Union (FISMA) in relation to the preparation of legislative proposals and policy initiatives in the field of data sharing in the financial sector, to further the establishment of a common financial data space in the EU, and to assess the need for any interaction with other data spaces and data-sharing beyond the financial sector.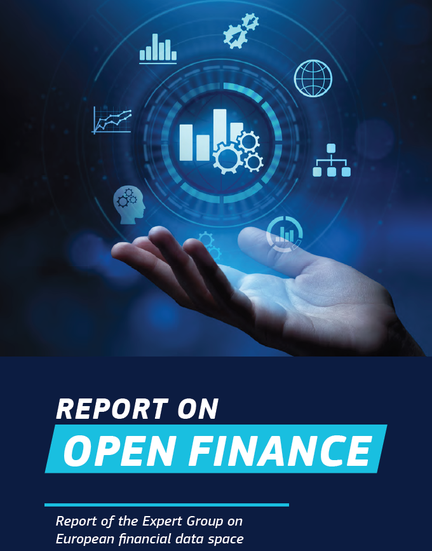 Click on image for full report
This report gathers the different views of the expert group members, addresses the objectives of open finance, covers some key elements of an open finance ecosystem and provides some uses case analysis. However, it should not be seen as an endorsement to any of the approaches.